February 2020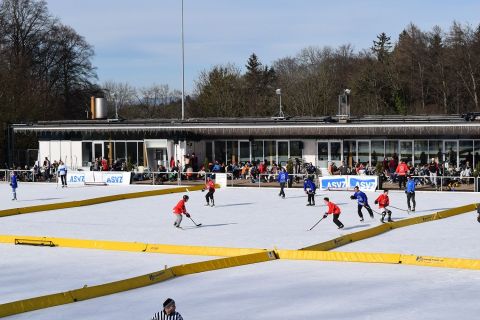 8th "Zurich pond-hockey" tournament
Four friends, ice skates, gloves and a stick – that's all you need for the "Zurich pond-hockey" tournament.
Join us for the 8th edition of this event on one of Europe's largest ice-skating rink. Dolder Kunsteisbahn (open-air ice-skating rink) will once again host the pond-hockey tournament, where Zurich's top amateur players will be demonstrating their quick passing and dribbling skills and scoring some amazing goals. Get your name on the team sheet and be there when the legendary pond-hockey siren is sounded at the first game's puck-drop on Saturday morning.
Information and registration at
Presented by ASVZ and Dolder Kunsteisbahn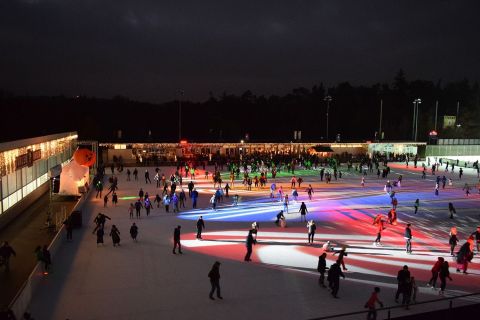 Ice disco – M80 Season End
Join us for one of the final highlights of the winter season and welcome in spring.
– Music courtesy of Marvellous 80
– Beach chairs and loungers
– Spring fever
With a mulled-wine bar and fondue at the Dolder Sports restaurant (reservation required), ample refreshments are guaranteed.
Time: 5.00 pm to 10.00 pm
From 5.00 pm, spectators will have to pay the regular admission fee of CHF 9.00.
March 2020